Do you see a bathroom remodel in your future? Whether you're ready to plan for a renovation today or are just beginning to gather some information, there are a few things you'll want to consider before jumping into the process. While the team you choose to work with can help you determine the best options for you, it's good to have these considerations on your radar to start planning accordingly for your new dream bathroom.
Don't let little details slip through the cracks! To avoid making mistakes that will require more renovations down the line, consider these 6 things when planning your next bathroom remodel.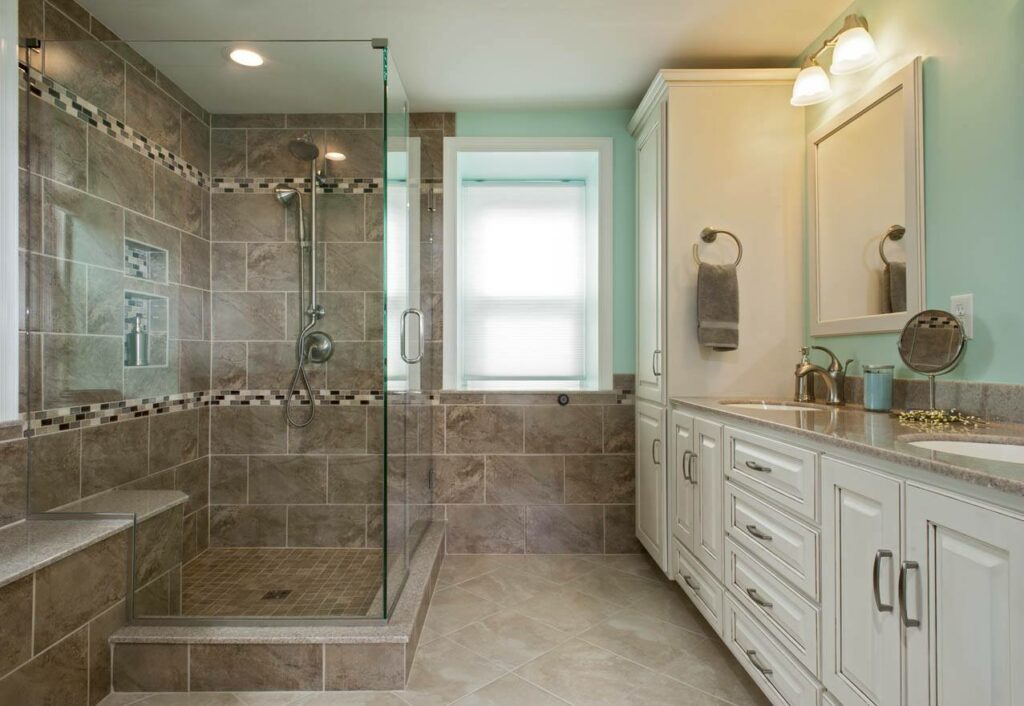 1. Your Budget
Unexpected costs are never fun, and neither is the surprise of increased project costs. One of the biggest problems homeowners encounter with remodeling projects is the unexpected costs.
So first, determine your upfront budget and what you hope to spend on the finished project. Then, you should add an extra 10-15% to that number to account for unexpected expenses that may arise. And if they don't, you'll have extra money left over in the end: win, win!
2. Desired Material and Finishings
Once you nail down your budget, you can start researching what types of materials and finishings you want to use in your bathroom. Once you choose a contractor or team to work with, they can also provide excellent recommendations for materials in your budget that fit the look you're going for.
3. Your Design Preferences and Style
Keeping the bigger design picture in mind when it comes to renovations helps create a unified space. While your new bathroom design can be unique to what you want, consider your overall design aesthetic and style. You'll want the new renovations to feel like a cohesive part of your space that was always meant to be there.
4. A Timeline
How involved will your remodel be? It may include an entire overhaul or a few minor changes. Whether you're adding in hardware and replacing tile or scrapping it all and starting new, know exactly what needs to happen, and schedule time accordingly. Much like your budget, it is essential to have reasonable expectations about the timeline and to consider some buffer room if things come up. 
5. The Transformation
We love a good before and after! For those who want to see how far their space has come, we highly recommend snapping some photos before the project begins. Likewise, when things wrap up, take some more photos and be amazed at the transformation. It can be easy to get caught up in the process, but before and after pictures all you to step back and see the bigger picture of how far your space has come.
6. Communication and Trust
If you're working with a contractor like All Renovation & Design, we encourage you to connect often to check in on progress and learn about any hiccups causing issues. For a team like All Renovation & Designs, we keep the project process transparent and easy to follow. After the project wraps, we keep in touch to make sure everything is running smoothly, and you love your new space. 
Getting Started
Whether you're ready to get started with your bathroom remodel or you still have some questions you need to be answered, the team at All Renovation & Design is happy to help. Considering these items before jumping into your remodel is always recommended.

Get a quote today or reach out to our experts with any other questions you may have!